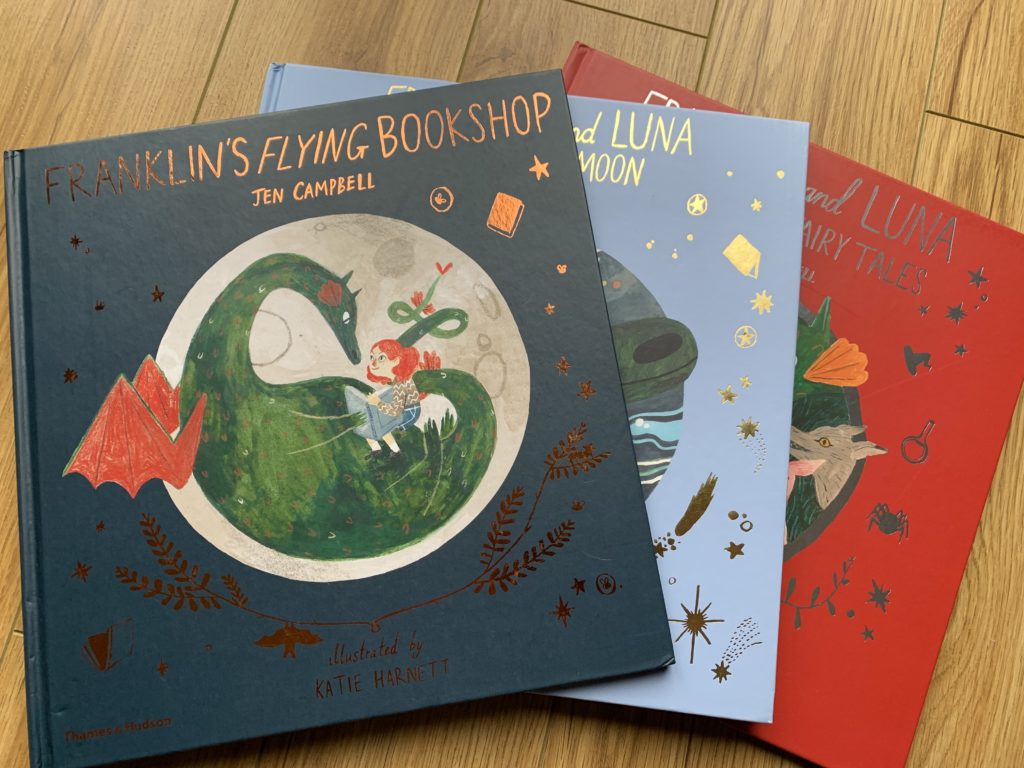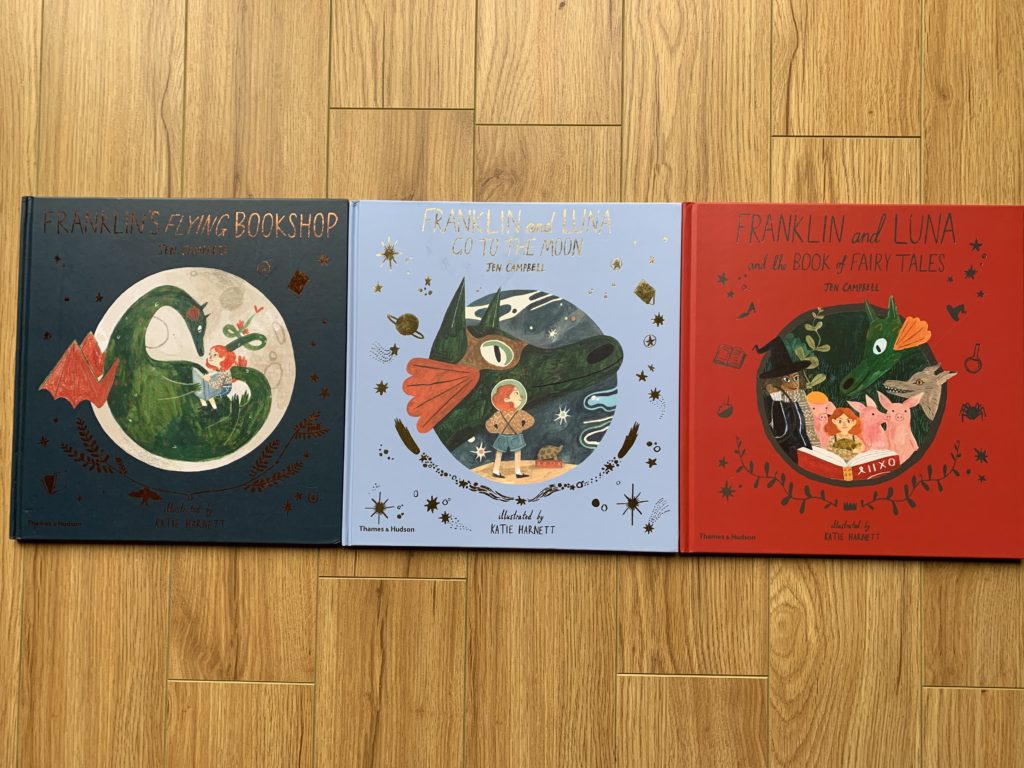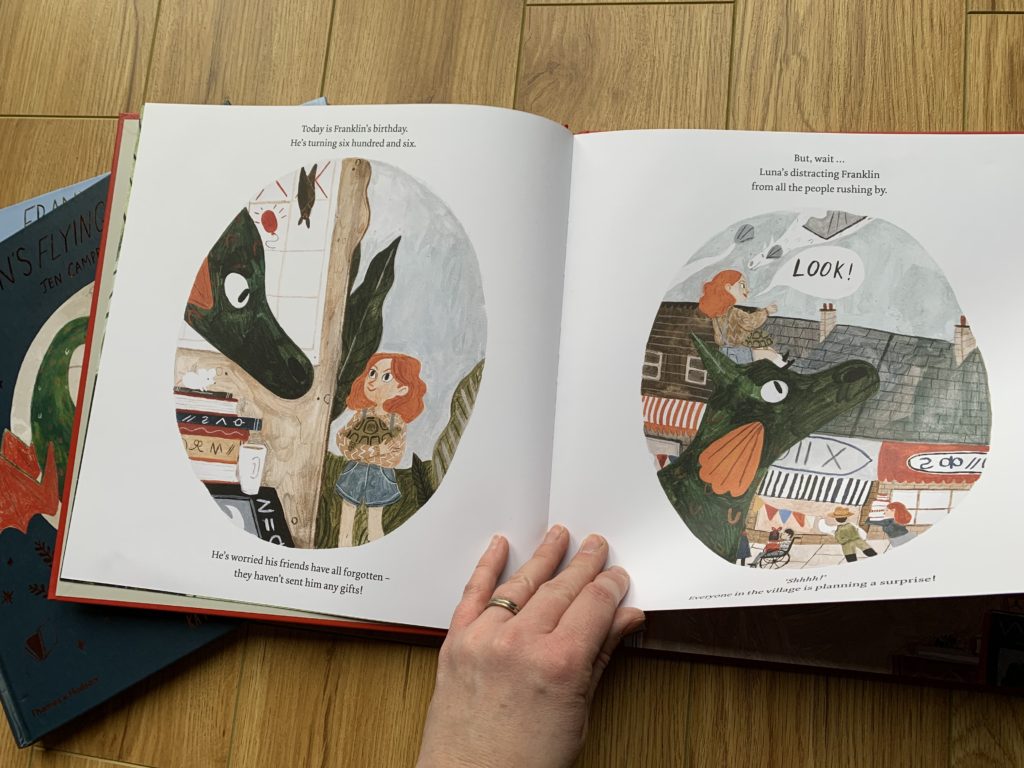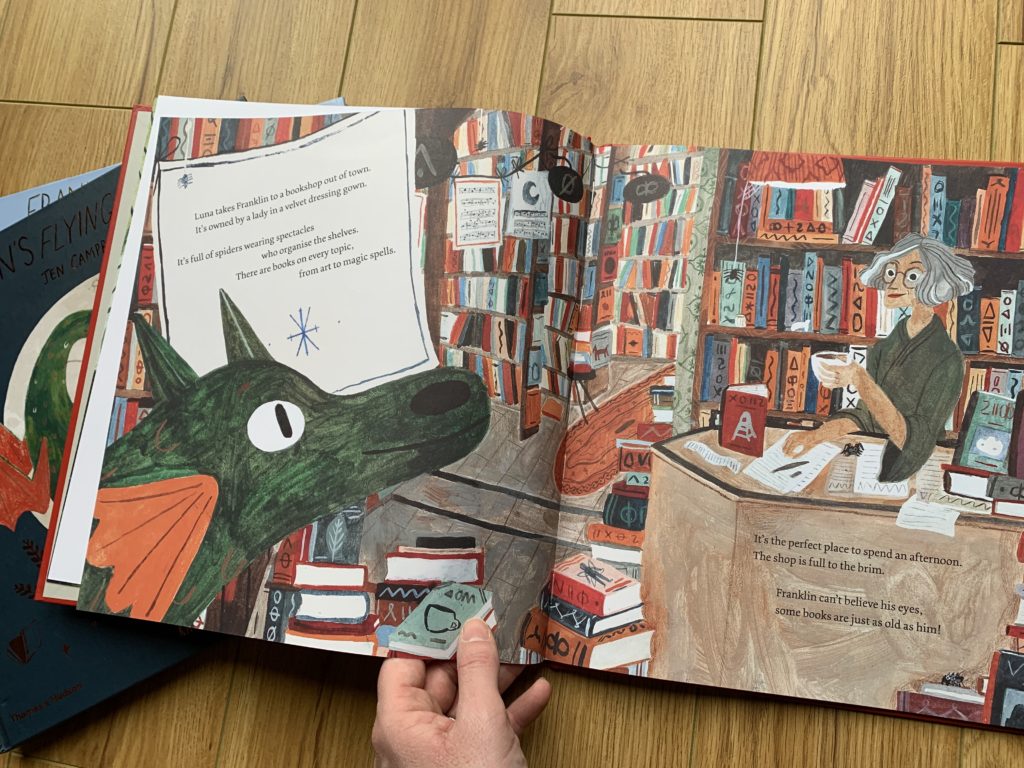 How could I not buy 'Franklin's flying bookshop' when it came out? (my youngest son is called Franklin BTW!) Apart from the dragons name, it's beautifully illustrated and it's all about the love of books.
As part of my transition days with my current year 3 class, I used this book as a stimulus and it worked out great. We're trying to promote reading, to the fact that we could talk about our favourite books through it really helped. The children wrote book reviews and wrote diary entries as if they were Luna or Franklin.
Jen Campbell has also now released a 2nd and 3rd part of the story, which are equally wonderful. I have all 3 in hard back just because they will be lovely objects for my son to have when he's older.
I just need to find a book Wirth a Grayson in now! 😉